Due to the COVID-19 pandemic all of our pharmacy lobbies are closed to the public.
We are currently offering drive through pick up at all locations and will be able to retrieve additional items from the pharmacy. Please call us in advance for any requests.
Thank you for your understanding.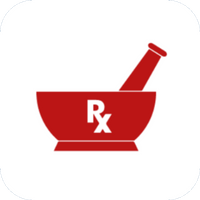 Reed's Pharmacy
Serving 3 States
30+ Years of Experience
Expertise in Medical Equipment
Locally Owned • Locally Operated • Locally loved
Caring beyond prescriptions
Reed's Pharmacy combines high quality products with personalized care. Our knowledgeable staff is happy to help you with any questions you may have. We strive to help you reach your health and wellness goals.

Subscribe to our newsletter
Stay up to date with our pharmacy with exclusive content.
What Our Patients Love About Our Pharmacy
This is a drug Pharmacy. Has free parking and handicap parking and entrance with bathrooms available. Carries other medical supplies and needs. Also has a drive through window to pick up any and all prescriptions and refills.
I changed to Reeds a few months ago! And they are awesome. They will go well and beyond to help you. Customer service is great!
As an ER Doc I am quite picky about medications. Reed's gets it right!!
❮
❯